Diese Veranstaltung hat bereits stattgefunden.
Pipa Musical (XTO & Rogerio Krepski)
Veranstaltung Navigation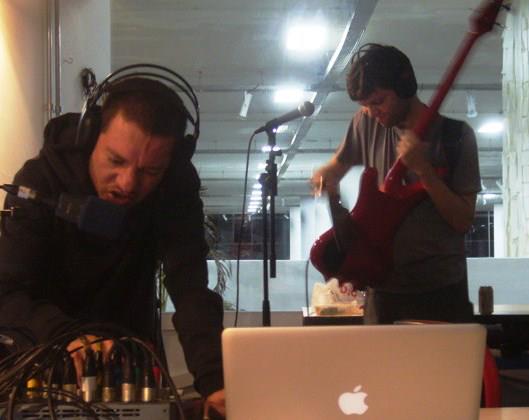 Künstler
Pipa Musical, a small tribe from the southeast of Brazil, brings to the Radio Revolten Festival an inclusive sonorous ritual in which the conductors invite the peoples of Halle to occupy the air around us with purifying waves, emanating from the diverse devices ­ matter and sound ­ brought by the tribe, smuggled in.
Biodiversity is analogous to human diversity, in languages, cultures, myths, sciences… "everyone is indigenous, except who is not". In Brazil, a renewed interest in the magical secrets of indigenous populations grows as fast as their extermination, conversely, for the benefit of the worldwide integrated capital. In the face of that, we gather and decide to share some secrets, methods and technologies. And in this way, the new indigenous populations of the world, which includes us, can actually grow: rerooted, rewired.
Those are some questions that Pipa Musical plans to incorporate and transmit in electromagnetic waves, thinking of the earth, our mothership pachamama, beyond geopolitical and identitary borders. Pipa Musical invites the local populations and entities of Halle to tune in the frequency of the earth.
Radio Revolten Klub
Rathausstraße 3
Halle (Saale)
,
06108
Deutschland