1. Nov., 18:16 supplementary notes on switching off and party and life after Revolten
Rewinding memory tape to the Tower/2nd magnetic layer: Despite much anticipation there was no time left for tearful contemplation of the very very last moments of Radio Revolten. A little crowd of artists and documentarists, Radio Corax.members and of course the initiators and artistic directors of the festival, Knut Aufermann and Sarah Washington hurried to the tower of the former institute of physics where the main transmitters were broadcasting from. As it is quite Aufermann's style, there wasn't any "Trara" or speeches. He matter-of-facty explained what was going to happen and why and then he reached for the buttons and switched us off the frequency band: first 99.3 fm; then 1575 medium wave. Finally the "Changing of the Guard" as there was no more need to fear "Dead Air" incidents was also turned off.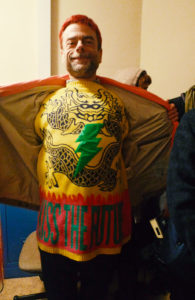 And we went back for the party!!!  Light conditions were as dark as the minds were bright and sparkling, so either excuse or enjoy the strange colors. Oh, and in case you are wondering what the party crowd is looking at in the teaser picture: It's a compilation of festival photographer Marcus-Andreas Mohr's fabulous pictures: His unfailing eye (and camera) and his extraordinary feel for people in their special moments took the visual documentation of Radio Revolten far beyond! Below on the right (with Nils-Holger Wien) 🙂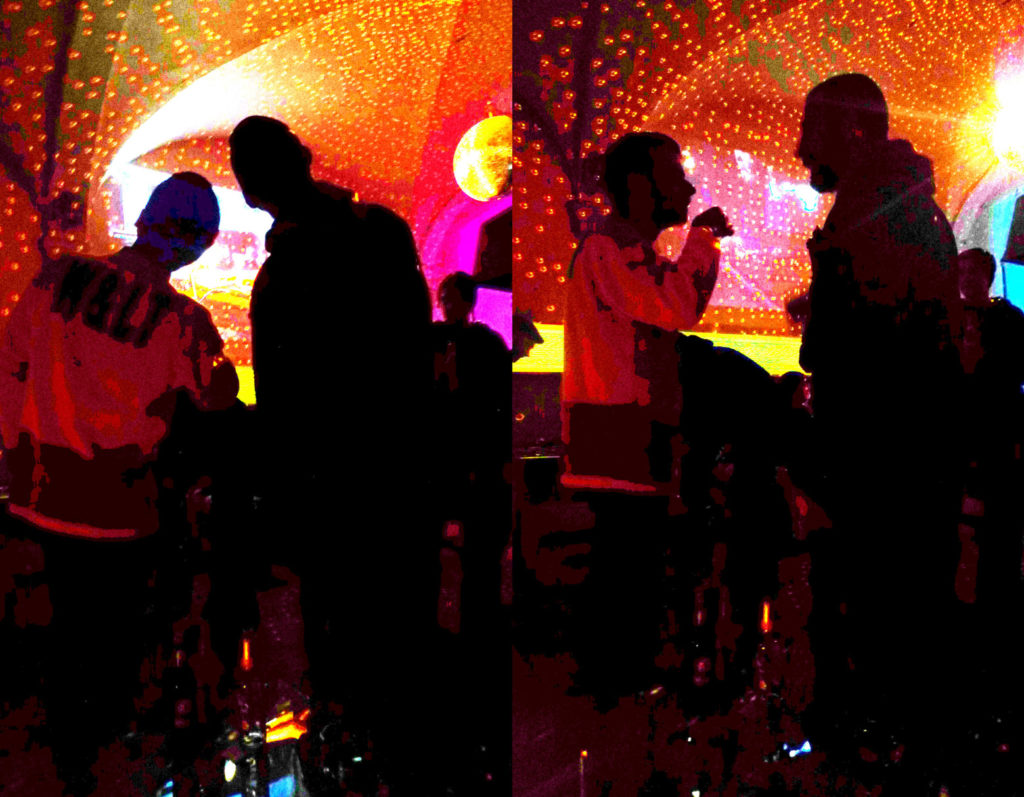 Life after Revolten: Still great! I have experienced so many good things, learned so much about radio making (and 50 Hertz hums), come to the conclusion that radio people are the best and most beautiful ones in the world and just I love you all!
As promised I will continue to fill in some little or bigger bits of documentary I found no time to include as yet, same with the translations into German.