16:20
The house is filled with whispers, drones and hums, the doors in this corridor open to the exhibitions of the Radiorevolten festival. At this point in time, not yet everything is ready and last details are just getting fixed. "Das Große Rauschen", The Metamorphosis of Radio is curated by Anna Friz and celebrates the work of international radio artists that take the radio as a means of communication and sharing.
18:00
On the stage downstairs, Dinah practices with the Resonance Radio orchestra, a performance titled "Fifth Sketch for ascent and descent", written by Ed Baxter, featuring Dinah Bird, Adam Bushell, Peter Lanceley, Sarah Washington and Chris Weaver.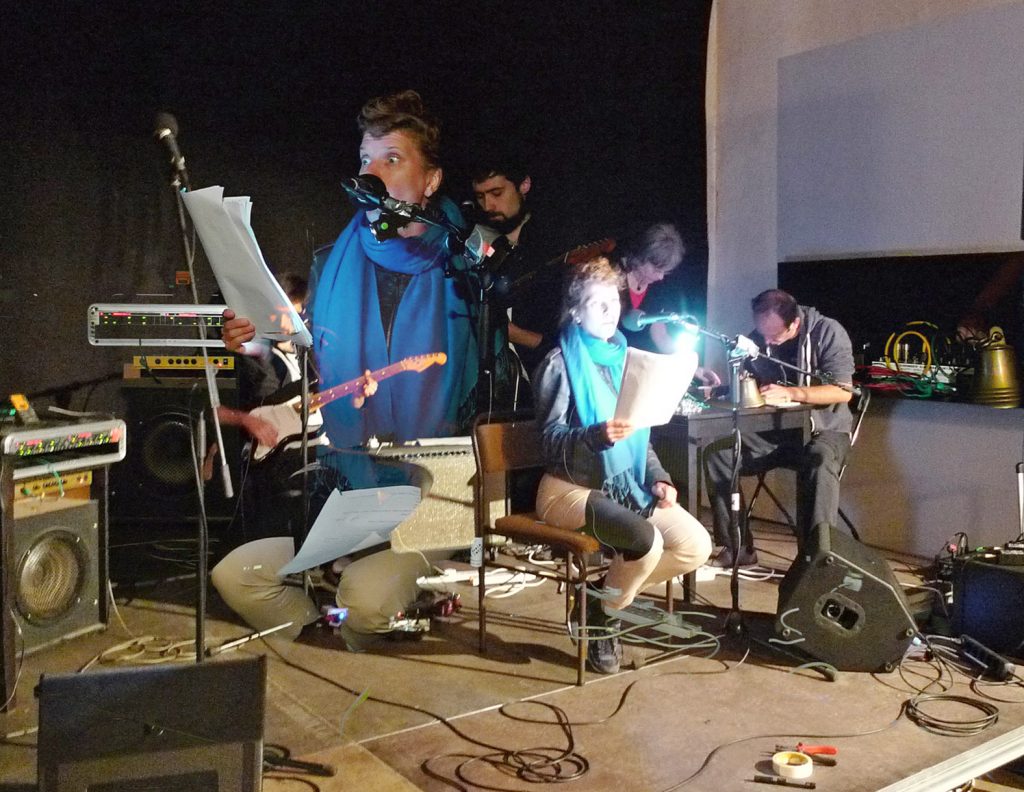 18:50
While I am writing this in some (now) dark corner in the garden a radio stands next to me transmitting the sounds of yesterday's market place performance of the 1. Deutschen Stromorchesters, accidental conversations of radio and "normal" people, commentaries, and just more and more sounds and interviews that have been recorded during the two days of this festival. Radiorevolten is defined by an attitude of also sharing the listener's experience. This is done by rebroadcasting the recorded material. In the process of listening and writing times stretches into a radio continuum that already now feels more like half a year of brain experience that just 48 hours…
Sally McIntyre has prepared a set of radios, texts, images, vinyls, transmitters and tapes.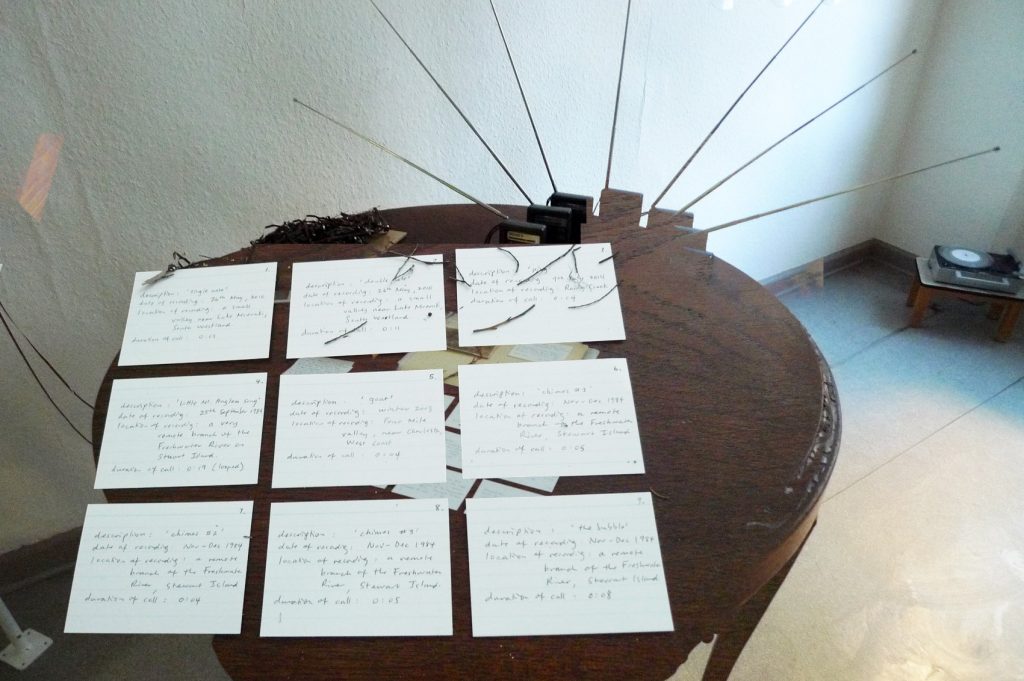 "The Hum" by Dinah Bird and Jean-Phillipe Renoult fills an extraordinary blue room…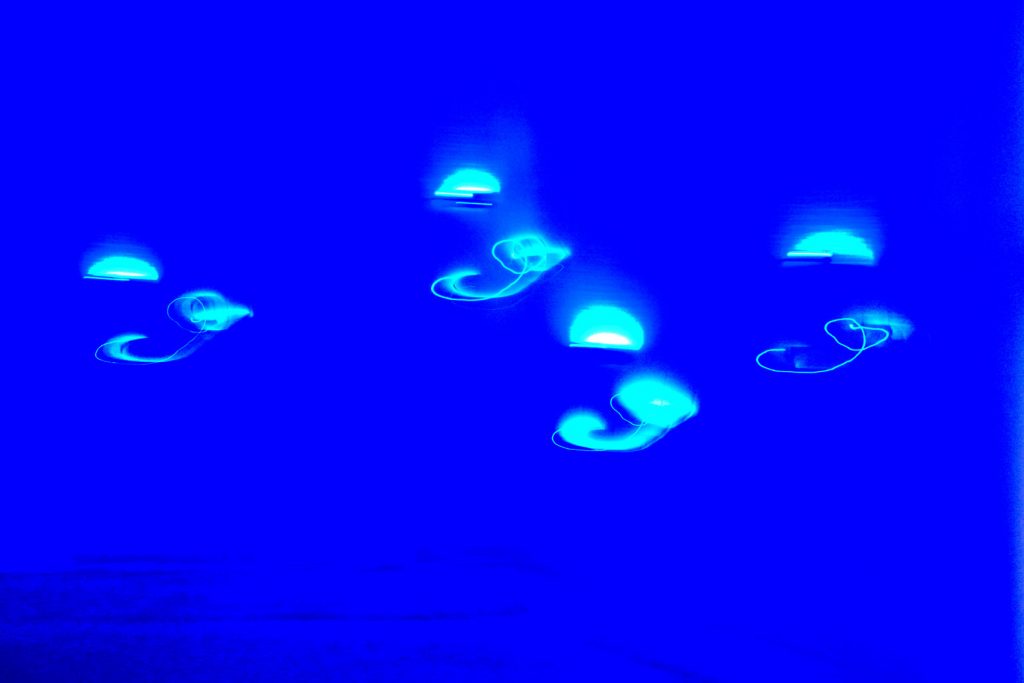 19:35
Knut Aufermann and Anna Friz open the festival evening for Rathausstraße 3. As Aufermann has been opening exhibitions and holding speeches all the time in places all over Halle, he is especially happy to return to the very heart of Radiorevolten.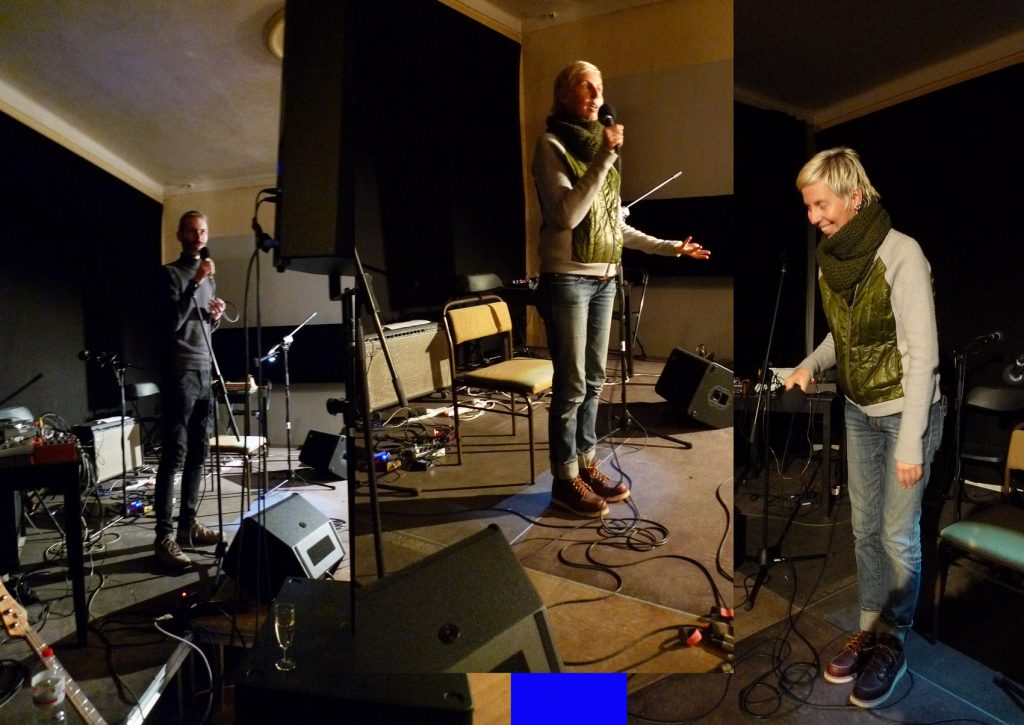 The audience floats in and out of the clubroom, into the garden, to the bar.


On a garden bench I meet Jeff Kolar founder and artistic director of Radius in Chicago, an experimental radio broadcast platform established in 2010. In the exhibition he shows his work "Baby Monitor" .  He tells me about his infatuation with "transmissive" every-day gadgets: car alarms, baby phones, cheap walkie-talkies. The talk extends to the secret communication of wind chimes,  possibilities of bird songs and the poetic aspects of time frame scheduling. For his project Radius" Jeff stages one artist per month who is asked to decide when and what will be broadcast during this month. The remaining space on this program remains: Silence.