Diese Veranstaltung hat bereits stattgefunden.
DANCE OF ALL – A Movement Choir (LIGNA)
Veranstaltung Navigation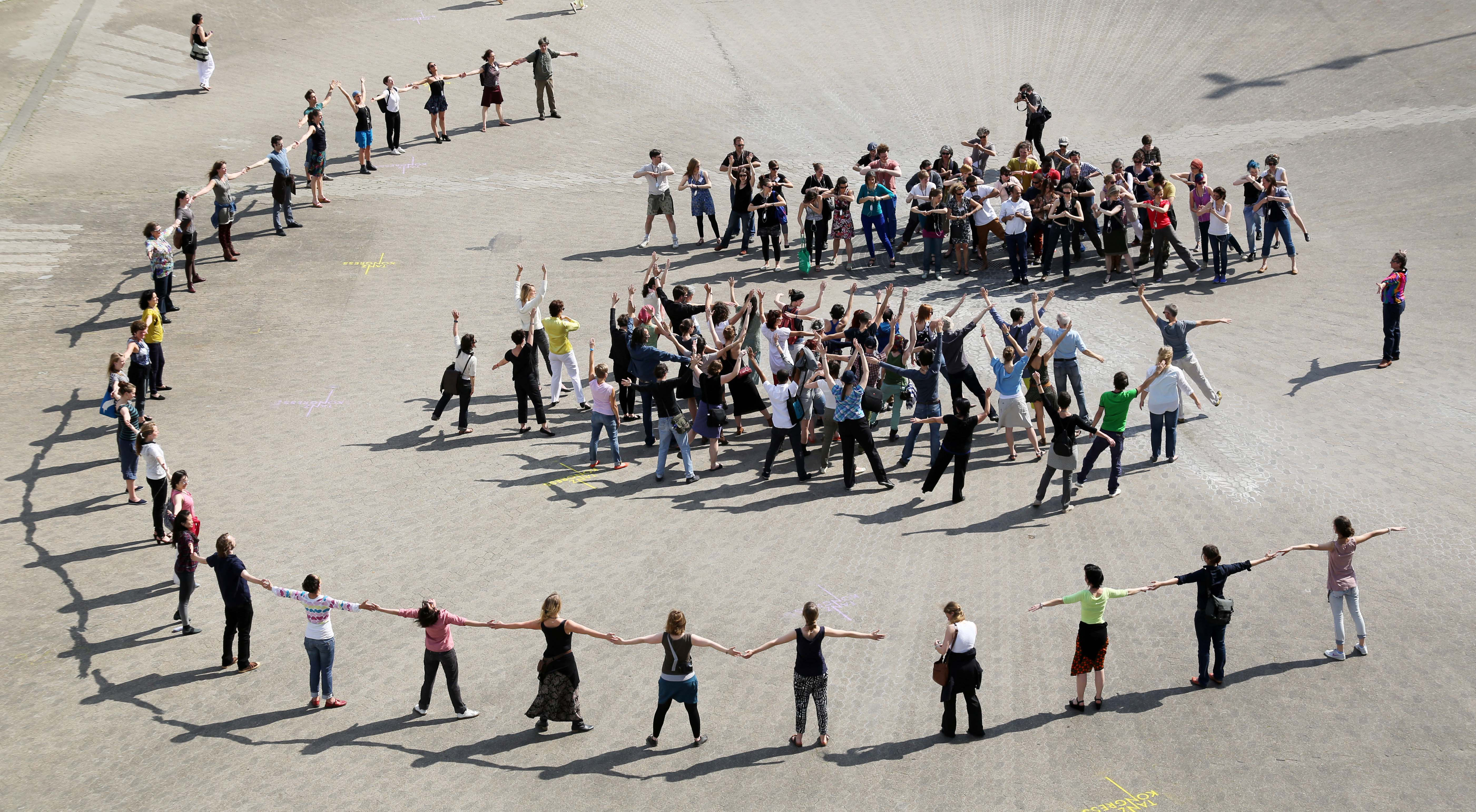 Photo: Anja Beutler
Artists:
The project »Dance of all – A Movement Choir« went on the trail of the almost forgotten legacy of movement choirs, which, from the middle of the 1920s, understood dance as a social and political phenomenon. Could dance lead us towards dancing conditions? The performance-crew LIGNA leads the anonymous radio audience out of there kitchens and cars into the public in order to swing within the airwaves together. »Dance of All« updated the political demands of movement choirs to reflect the contemporary context. What does an organisation of crowds look like beyond representation?
University square
Universitätsplatz
Halle (Saale)
,
06108
Deutschland