Diese Veranstaltung hat bereits stattgefunden.
EBU Tuesday: Minigolf
Veranstaltung Navigation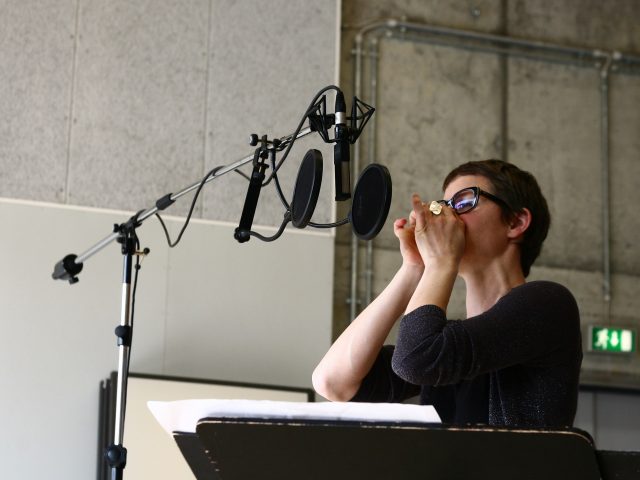 Artists:
Seven Voices, a room, a microphone. No edits, no post-production. Alessandro Bosetti composes sound art without a safety net.
A peephole narrows and likewise sharpens the vision. Where can an acoustic equivalence be found? Alessandro Bosetti searched for an apt example and found one at the beginnings of broadcasting with its many limitations: in the 1930s there were no effects, no edits and especially no stereophony. In a carefully rehearsed choreography Alessandro Bosetti directs six members of the group New Vocalsolisten Stuttgart to dance around a single microphone: their goal is this, to lend three-dimensionality to the mono signal. Radio as a peephole.
An event in cooperation with  Deutschlandradio Kultur.
Radio Revolten Club
Rathausstraße 3
Halle (Saale)
,
06108
Deutschland