Diese Veranstaltung hat bereits stattgefunden.
Hand Made Radio Art (workshop presentation) / Blindfold Babies (Felix Kubin & Felix Raeithel)
Veranstaltung Navigation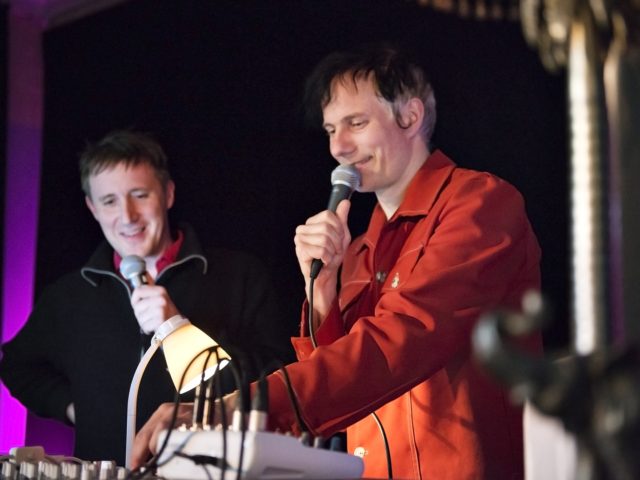 Photo: Marcus-Andreas Mohr
Artists:
An evening full of surprises: first the participants of the "Hand Made Radio Art"-workshop present their without big effort created audio play – hand and mouth made, live and on air. Afterwards the Blindfold Babies put blindfoldedly some records on of their rich collection. It can be danced – in the Radio Revolten Klub or in front of the radio sets.
Radio Revolten Club
Rathausstraße 3
Halle (Saale)
,
06108
Deutschland