Diese Veranstaltung hat bereits stattgefunden.
Radio Revolten Exhibitions on monday
Veranstaltung Navigation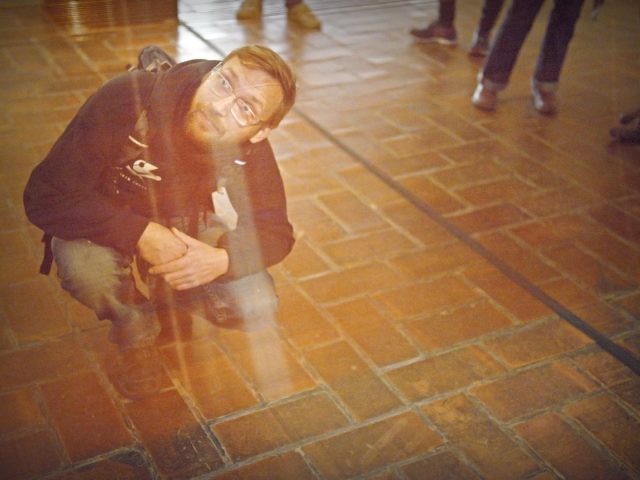 Photo: Marcus-Andreas Mohr
Die beiden großen Ausstellungen der Radio Revolten sind am Montag geschlossen. Eine gute Gelegenheit, all die anderen Installationen, die die Radio Revolten in der Stadt verteilt haben, zu besuchen und einen Stadtrundgang der besonderen Art zu genießen: in der Moritzburg »Aeriology« von Joyce Hinterding, im Botanischen Garten »Bio-electric Radio« Peter Courtemanche aka absolute value of noise und »open out the hothouse« von Hartmut Geerken, im Roten Turm »In the Air We Share« von Sarah Washington und »The Envelope of the Hour« von Anna Friz, vor dem Zentralmagazin Naturwissenschaftlicher Sammlungen am Domplatz 4 »collector's radio« von Ralf Wendt und Punkt 15 Uhr Knut Aufermanns »Changing of the Guard« im ehemaligen Physikalischen Institut.
Bitte beachten Sie die Eintrittspreise und Öffnungszeiten unserer Kooperationspartner!