Diese Veranstaltung hat bereits stattgefunden.
RADIORADAR
Veranstaltung Navigation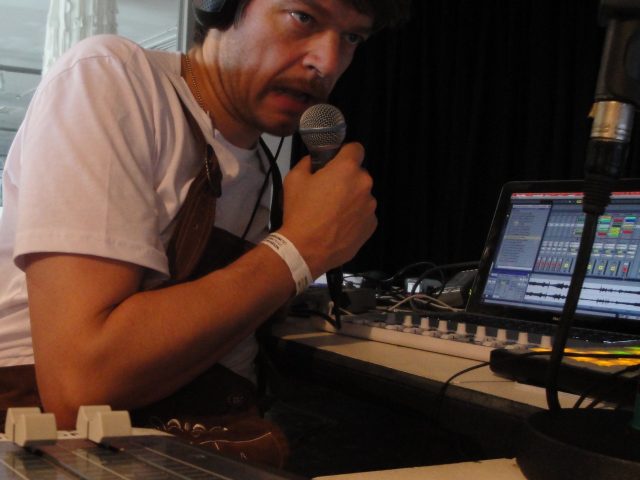 Marold Langer-Philippsen broadcasts his oracle radio live from the former tower-warden's flat of the Marktkirche. Every day from 5-6pm on 99.3 FM, before and after on www.radioradar.eu
In the olden times oracles lived in towers and people traveled many miles to visit them and seek their advice.
Today with: Golo Föllmer
Golo Föllmer was Junior Professor at the Department of Media and Communication Studies of the Martin Luther University Halle-Wittenberg, teaching mainly in the department's section Audiomedia and acting as head of the eLearning-based Masters programme Online Radio. From 2013-2016, he was leader of the collaborative research project Transnational Radio Encounters. Mediations of Nationality, Identity and Community through Radio. His research areas are sound art, contemporary music and acoustic media with a focus on Radio. He has edited an anthology on experimental music in Central Eastern Europe.
Hausmannstürme Marktkirche
Marktplatz
Halle (Saale)
,
Deutschland