10:00 Botanischer Garten, a tour to the works of Peter Courtmanche near the "systematic plots" and Hartmut Geerken in the hot houses. From a rambling bush thin branches reach out like tendrils into the autumn air. They form the natural antennae for Courtmanche's solar powered partly organic transmitterinstallation.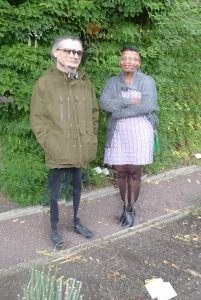 10:24
Mysterious things going on in the Botanic Garden, probably due to Gerkens musical waves emanating from the hot houses.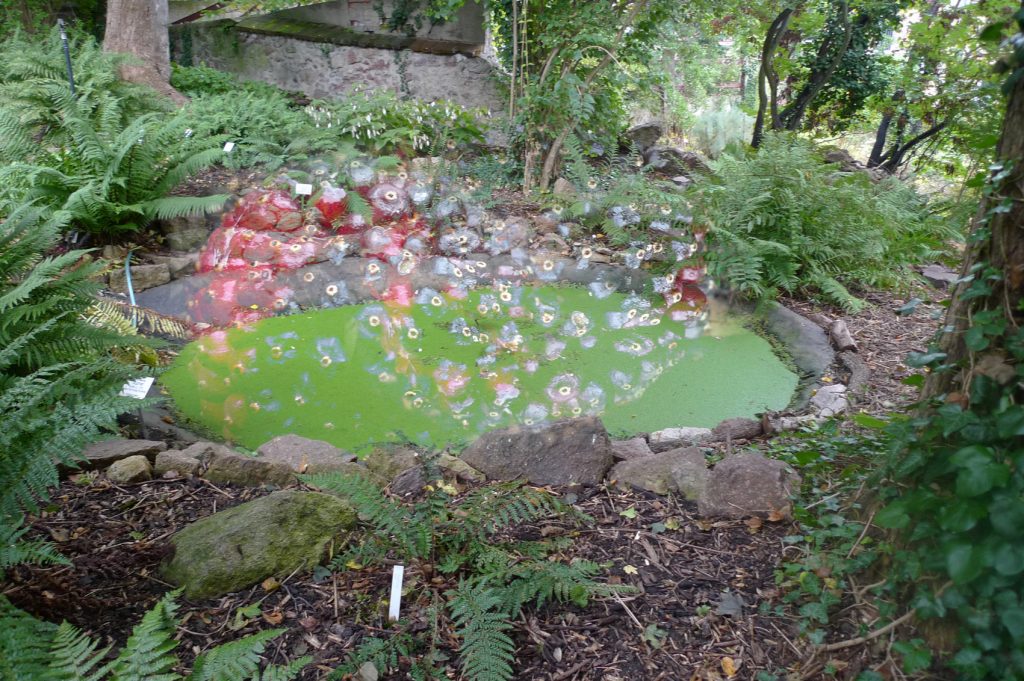 10:26
View of the hot house pond (later).