8. Okt. 10:42
While the first radio artists prepare to leave Halle, others keep arriving. Many leave only to settle in another distant country: Jeff Kolar will be traveling to Iceland, where he stays at the Skaftafell residency, Peter Courtemanche returned to Vancouver, Emmanuel Madan to Montreal and Myke Dodge Weiskopf is since yesterday on his flight to L.A.
It seems that radio artists still much more than other artists are like migration birds, directed by the magnetic fields of work plans, festivals, residencies, Single or in small flocks they circle around the globe, going on air and traveling the air, nesting close to the antennae groves of radio stations and nourishing their minds in a lavish exchange of tales, skills and ideas.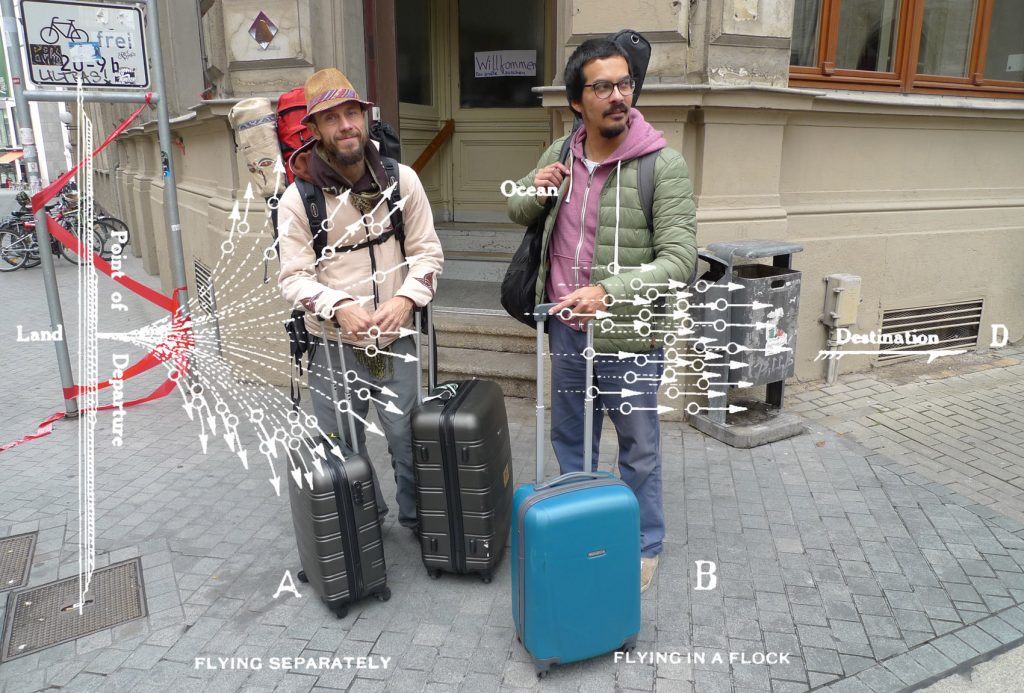 Not leaving Halle only changing nest: Rodrigo and Fernando
Speaking of migrating birds, a flock of radia radio makers keeps arriving throughout the evening for the radia conference on the 8th.: Among them Carola Haupt of Radio Papesse/Italy, Ricardo Reis, Radio Zero/Lisbon and Noemi Cayron/reboot.fm/Berlin.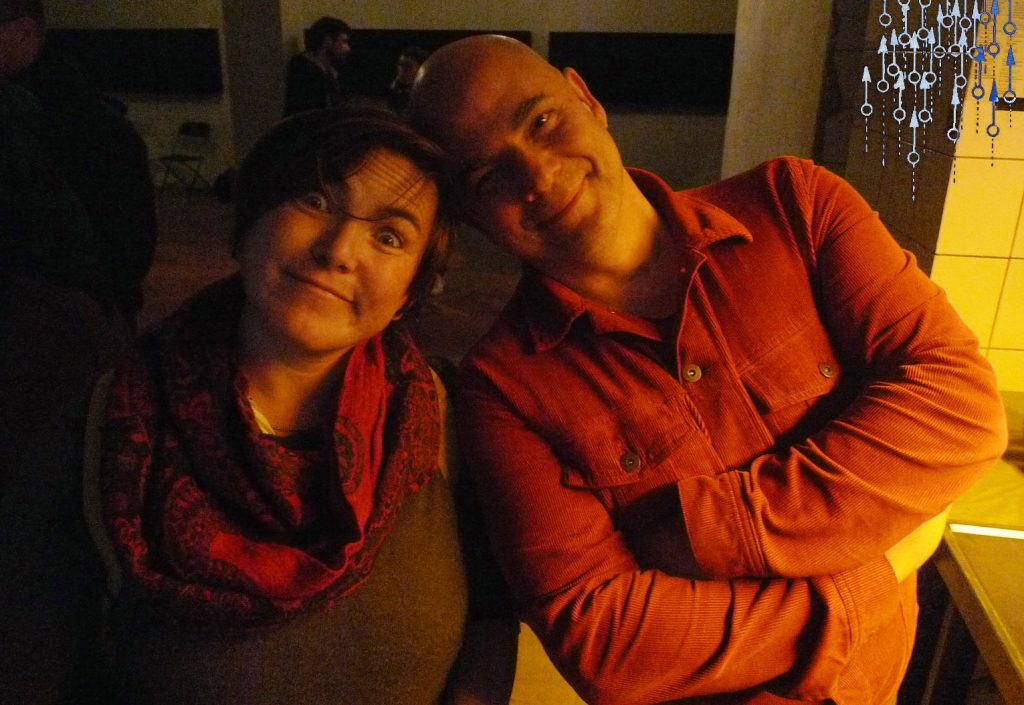 Freshly arrived Carola Haupt with Jean-Phillipe Renoult.