15. Oct. 17:45
The philosophy of transmission is the topic of Victor Mazón Gardoqui's workshop. While giving his introduction on the semantic and historical origins of the term, he enthusiastically throws his arms and hands up and down, handles different types of antennas  and produces books, printed circuits boards and transmitters from his pockets.


The workshop is  attended (it continues today) by a diverse crowd of curious art students, active radio artists, sound lovers and radio DIY-friends.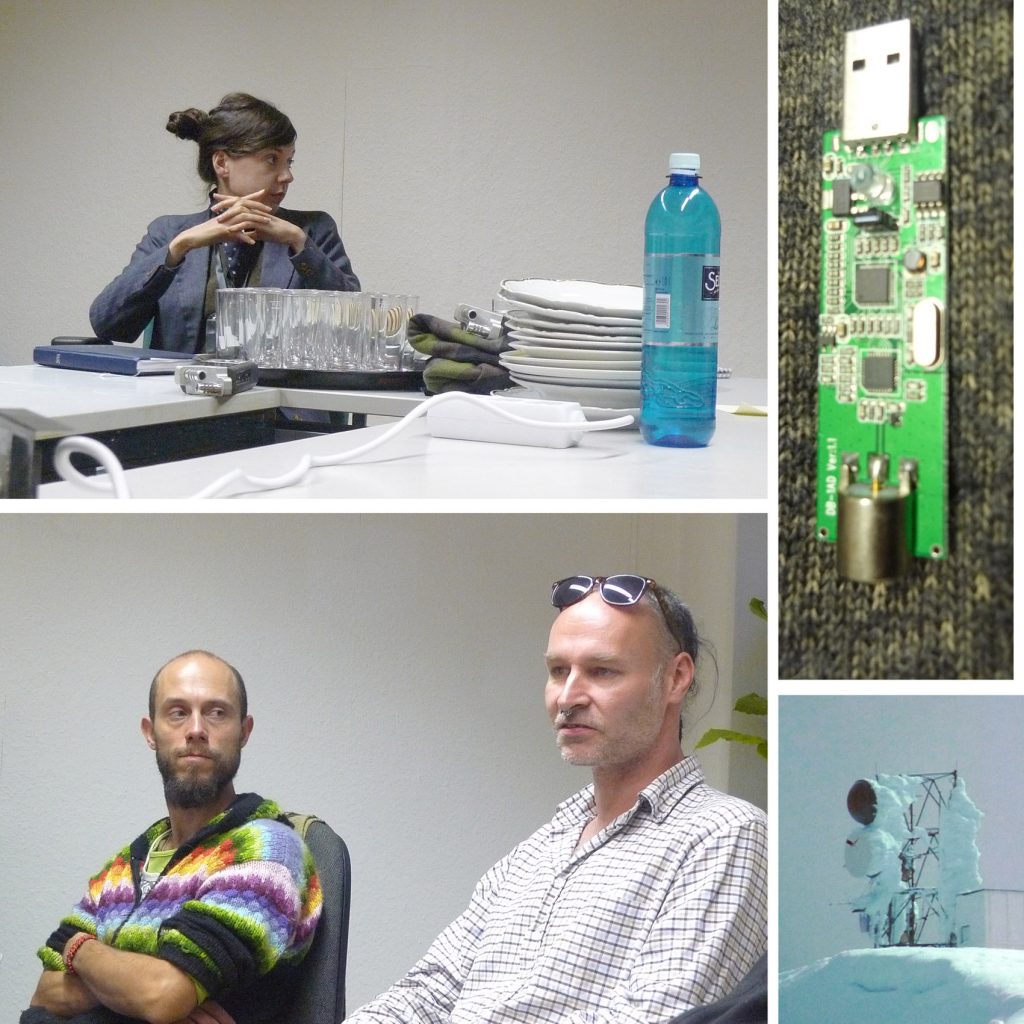 In the picture: Rodrigo Ríos Zunino, Sally McIntyre/Radio Cegeste, NZ, Chris Booth/Soundart Radio, Devon.
Victor is renowned worldwide for his actions and site-specific performances through experimental processes, the exhibitions resulting from them and the collective work he does through collaborative groups and seminars. If you turn one of his self-made circuit boards over in your hand, this amalgamation of art and electronics becomes apparent: Each of the copper plated items has two sides to it: One shows the actual circuit, the other an etched-in image.


As superficial these briefest of all observations might come across, there was no time to witness the ensuing soldering practice: The Zazie cinema called with a program on radio pirates…