Diese Veranstaltung hat bereits stattgefunden.
ROCHUS AUST / 1. DEUTSCHES STROMORCHESTER
Veranstaltung Navigation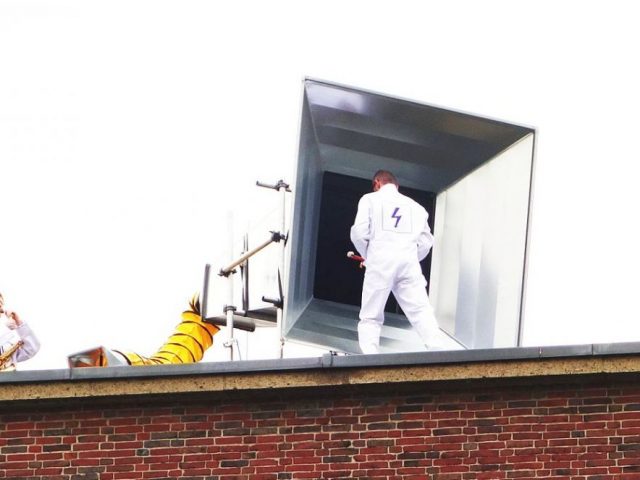 Artists:
The further development of the classical symphony orchestra into an electronic form results in the Stromorchester. The performers play on electrically powered equipment to the strength of a full orchestra speaking in classical terms. 120 devices are being synchronized, dimmed and tuned in groups. Each device is treated and employed as an instrument.
The 1. Deutsche Stromorchester impressively demonstrates the range of the unusual ensemble by how diverse the devices sound, perceived as monotonous or even disturbing: from violent sound clusters of the whole group to the delicate miniatures of solo passages.
Alongside the classical mechanical Stromorchester-instruments, various Quadraphones comes to Halle – consisting of hybrid devices somewhere between speaker and instrument – will be employed. They will sound from the rooftops of the market square along with the Carillon in the Red Tower and will be conducted by two radio frequencies: 99.3 FM Radio Revolten Radio and 95.9 FM Radio Corax.
Market square
Marktplatz
Halle (Saale)
,
06108
Deutschland